We all spend a lot of time at work, and the energy we bring with us has a big impact, not only on our own productivity and job satisfaction but on that of those around us too.
What are the things that keep you motivated? Are you fuelled by coffee and banter with your colleagues? Or are you sensitive to your environment and affected by the order or chaos that surrounds you? We're all different, but getting the balance right for as many employees as possible is key to a happy and vibrant workplace where the magic happens.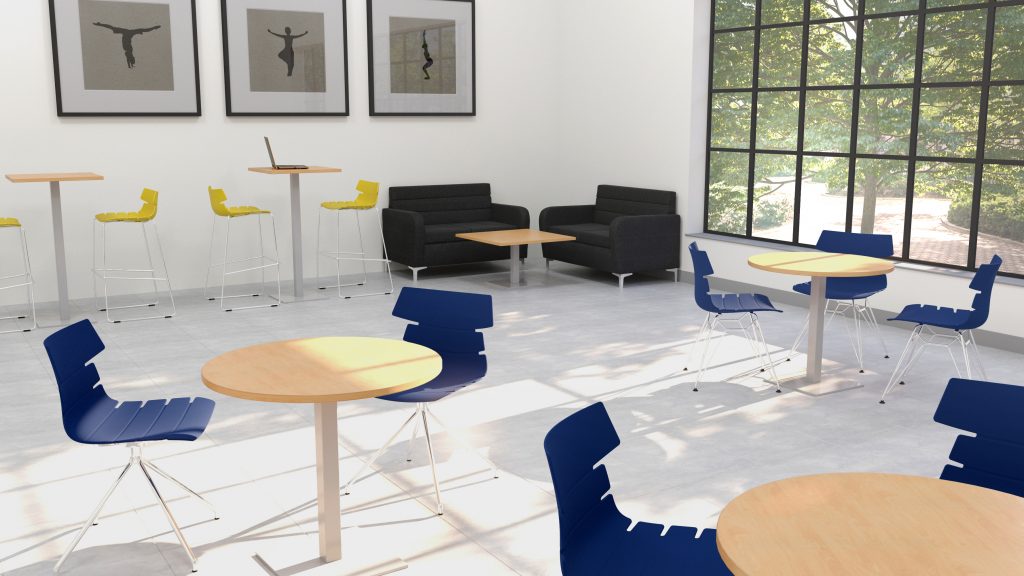 Colour
Colour theory has a great deal to say about the psychology of your walls, but the reality is that most of us work in spaces that are plain and practical. It doesn't need a complete office makeover to add some colour; consider colourful task seating, desk screens, or even some fun pin boards for staff to add their favourite inspiring pictures.
If walls are coloured, consider taking inspiration from the company's brand to create a sense of place, and belonging.
Ensuring there is appropriate, well maintained lighting is also key to creating an environment that keeps energy levels high even on grey days.
Layout and comfort
Different companies need staff to interact in different ways, but being closed off in a booth all day can be isolating, or being in a noise open plan office can leave us craving a moment of quiet. Consider break out areas to create different levels of energy. If you need staff to work as a team, what does your office layout say? Can people interact or are they separated by screens and other obstacles? Have you considered clusters of desks using delta or bench systems?
Colleagues
Shared challenges, deadlines and successes drive our days. We can all offer a smile to someone who is having a bad day and we all know how great it is to arrive at work frazzled from the traffic, the weather, or just the weekend, and enjoy the buzz that comes from being part of a positive and supportive team. Offering your staff breakout areas and collaborative work spaces will ensure the energy bank is continuously topped up!
At Lee and Plumpton we can work with you to advise on a complete refurbishment, or a staged project to bring new life  to an existing office layout. Well planned evolution can take you from a staid environment to a modern, flourishing work space that will ensure your staff are productive and energised throughout their days.
Learn more about Space Planning.