Norfolk, October 2023: Major British office and contract furniture manufacturer, Lee & Plumpton has successfully retained its 16-year full membership of FISP, the Furniture Industry Sustainability Programme, following another re-audit process.
FISP is recognised as the benchmark for sustainable practices in the UK furniture industry.
It is an independently certified programme promoting best practise to drive social, economic, and environmental change, via continual improvement of members' business operations.
Originally registered with FISP in 2007, Lee & Plumpton has maintained its commitment to continuing improvement in all areas of the business with a key focus on environmental responsibility. The latest audit particularly recognised investments in energy and waste efficiencies. This includes a comprehensive system to monitor and minimise energy consumption as well as efforts for reuse and recycling. The Company has held 'Zero to Landfill' status for many years with initiatives including maximising material efficiency with off-cuts, for example, being retained for alternative uses, such as different products or packaging.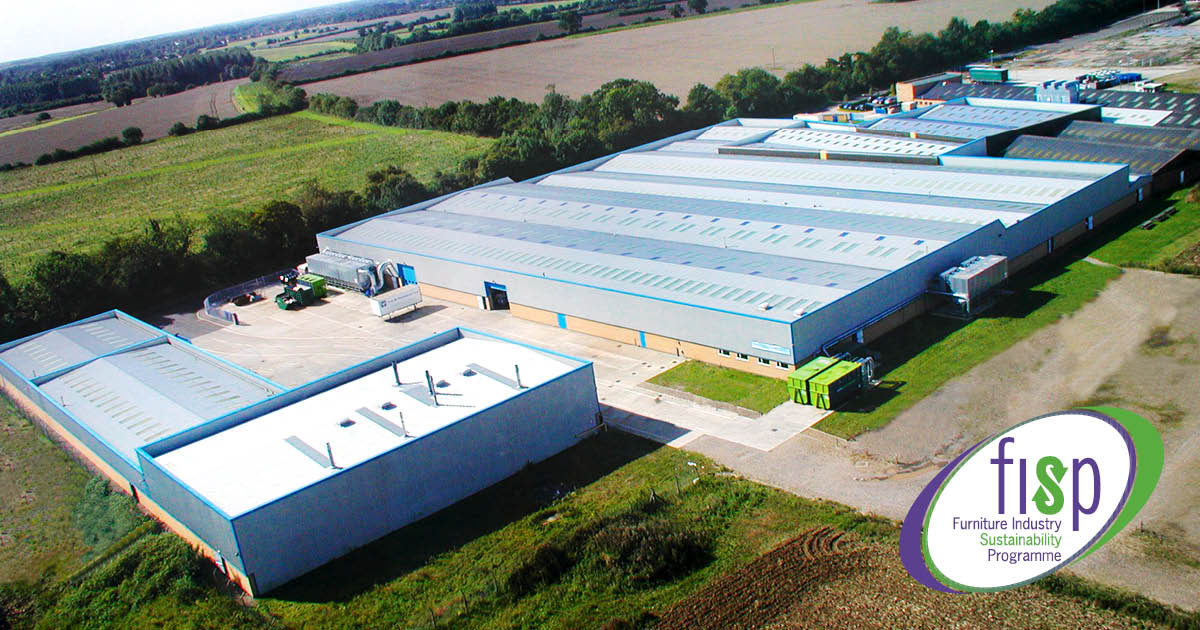 Lee & Plumpton also generates around 160,000 kWh of electricity annually via its solar panel installation. Approximately half of the generated power is returned to the National Grid which is sufficient to power 26 three/four bedroom homes for a year.
"Since our original audit for membership of FISP in 2007, we have remained committed to continuous improvement," says Andrew Lee, managing director, of Lee & Plumpton Ltd. "We recognise our responsibilities as a major manufacturer to minimise our environmental impact and maintain a sustainable business model. It is particularly encouraging to have our efforts verified through an independent audit."
With its headquarters and 200,000-square-foot factory in Attleborough, Norfolk, Lee & Plumpton operates a robust environmental management system which is registered with the British Standards Institute to the international standard, ISO 14001. The Company also holds FSC chain of custody certification for sustainable timber.
Quality and robust manufacture are recognised product qualities for the Lee & Plumpton brand. With a primarily UK-based supply chain, the Company is able to maintain continuity of supply and availability of spare components.
Established in 1974, Lee & Plumpton remains a family-owned and operated manufacturer of office and contract furniture for commercial and education environments.