SF Express – a global logistics giant – chose ACS365 as its workplace interiors partner for the furniture solution for its new UK operational base in Moulton Park, Northampton. Major UK office furniture manufacturer, Lee & Plumpton, was delighted its DominoBeam range was chosen for the desking together with dividing screens and storage.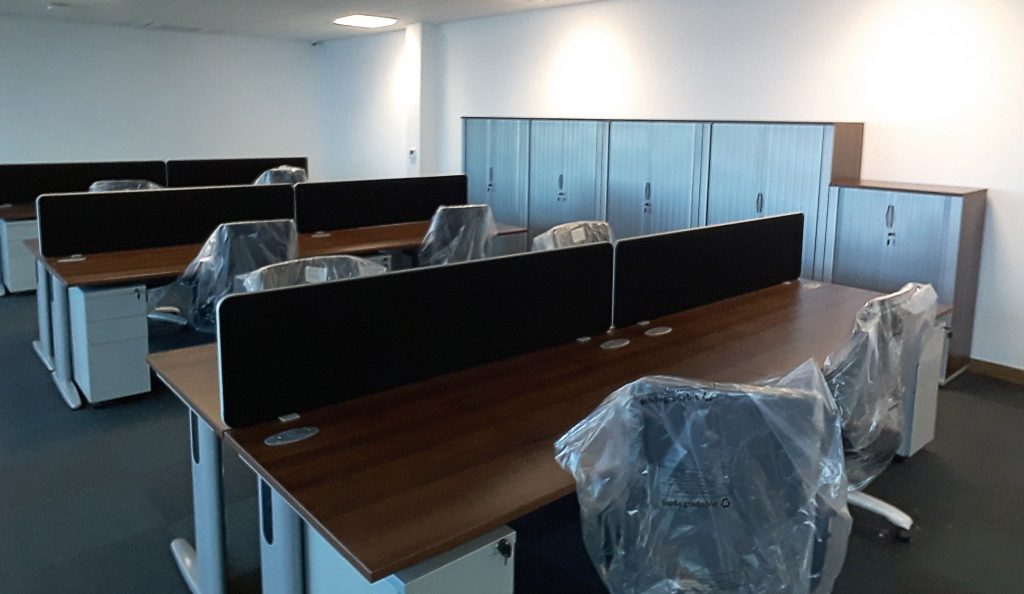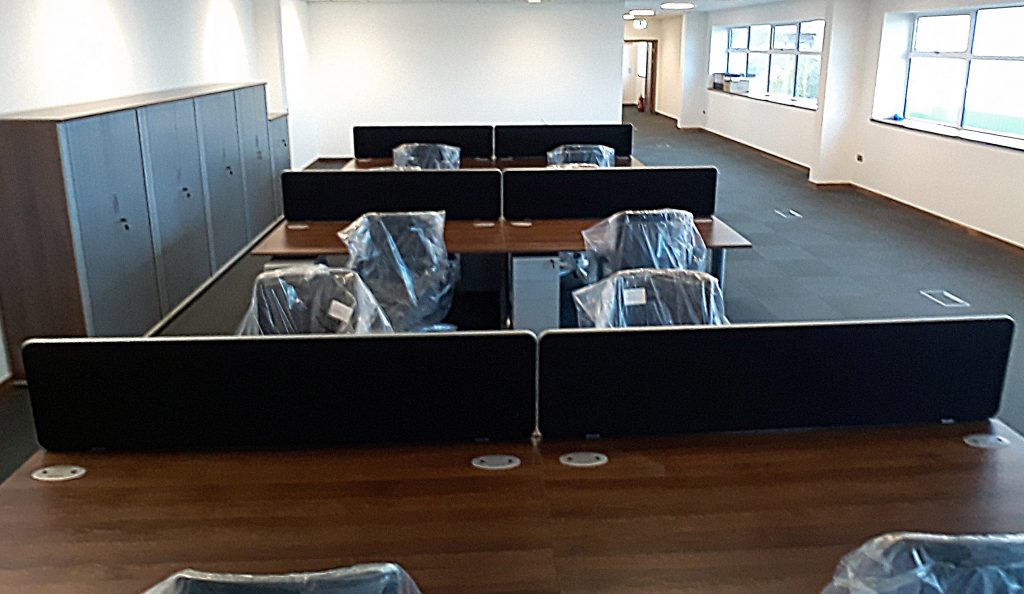 Focussed on providing a bespoke, customer-centric service, ACS365 aims to understand each client's particular needs and requirements as part of the specification process. Peter Malin, Consultant at the Interiors Division at ACS365, explains: "DominoBeam was chosen because the client was requiring easy access, fully integrated cable management. In addition, the robust design of the leg structure would ensure rigidity. Not being dedicated to any one manufacturer, we are able to compare similar types of desking across the market. We recommended DominoBeam as it met the technical requirements and was, by far, the most cost-effective."
The DominoBeam range includes an integrated cable managed beam frame and was supplied with a silver leg frame and 25mm walnut desktops as well as desk-mounted dividing screens. Available as standalone desks or with a 'leg sharing' option, DominoBeam includes rectangular, wave, and crescent shapes as well as a choice of silver or white metalwork and a wide selection of standard finishes.
ACS365 also specified co-ordinating tambour fronted storage units from Lee & Plumpton's Signature system storage range.