The debate continues about full-time office-based working. According to research from Microsoft*, which surveyed 31,102 workers around the world between January and February 2022, around 50% of leaders say their company is planning to require employees to return to full time at the office working over the next years. Yet 52% of workers, in the same Microsoft survey, said that they are thinking of switching to a full-time remote or hybrid job in 2022.
Whilst the future of work remains unclear, the need to provide an office space that meets multi-varied, and potentially changing needs, is imperative. Hybrid working – the practice of dividing time between home and office-based working – is increasing in popularity. The difficulty is, however, predicting occupancy peaks and troughs. Facilities managers have the additional headache of needing to eliminate under-utilised spaces but also recognising the impact on productivity through double-bookings for work areas, such as meeting rooms, or for individual workstations.
The workplace needs, therefore, to be highly adaptable. Potential re-designs of the office layout will inevitably lead to relocating furniture. Work patterns may dictate that desks need to be re-arranged into new configurations or converted to collaborative meeting spaces. Furniture needs to be able to withstand the potential numerous moves and changes.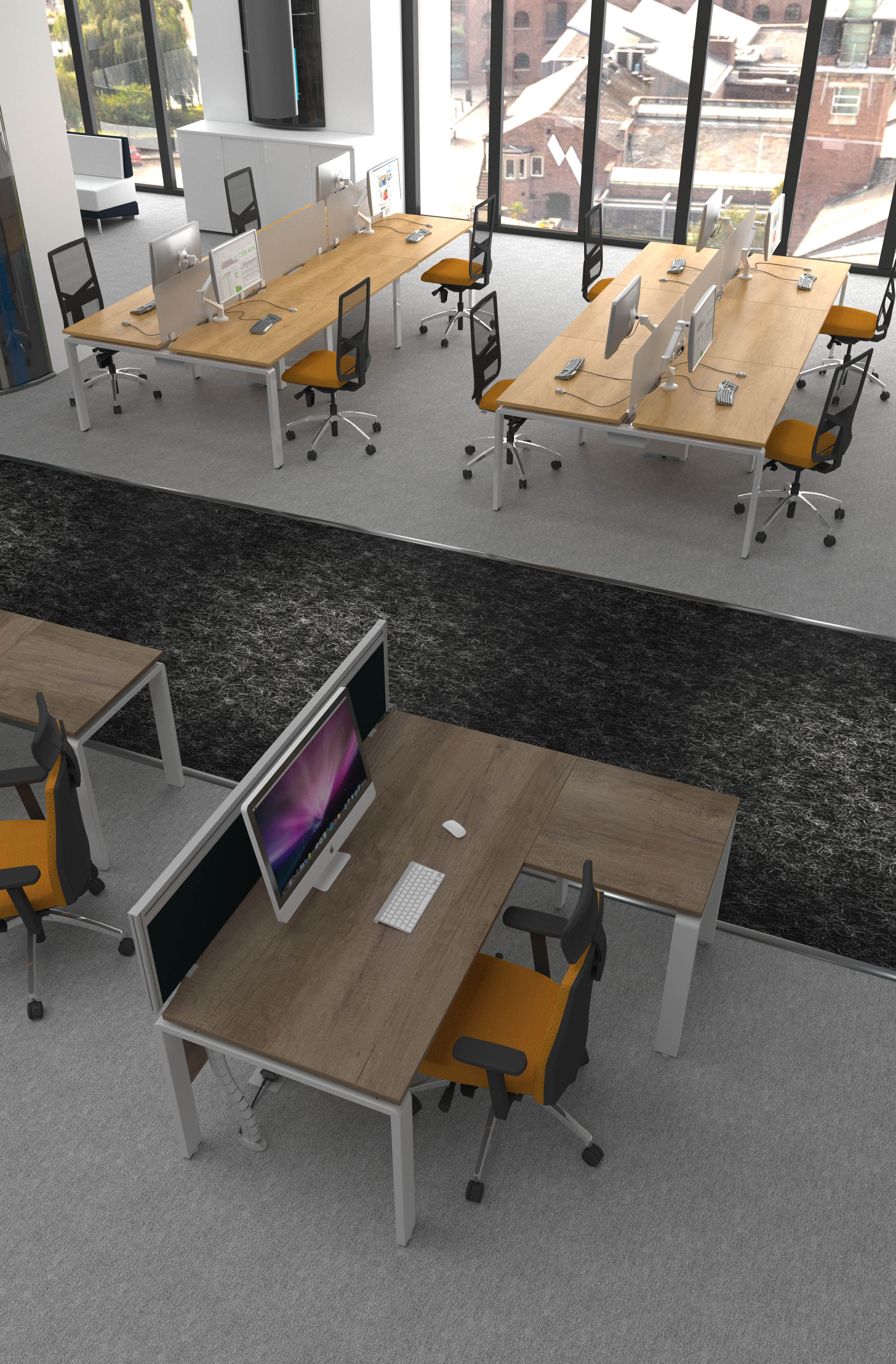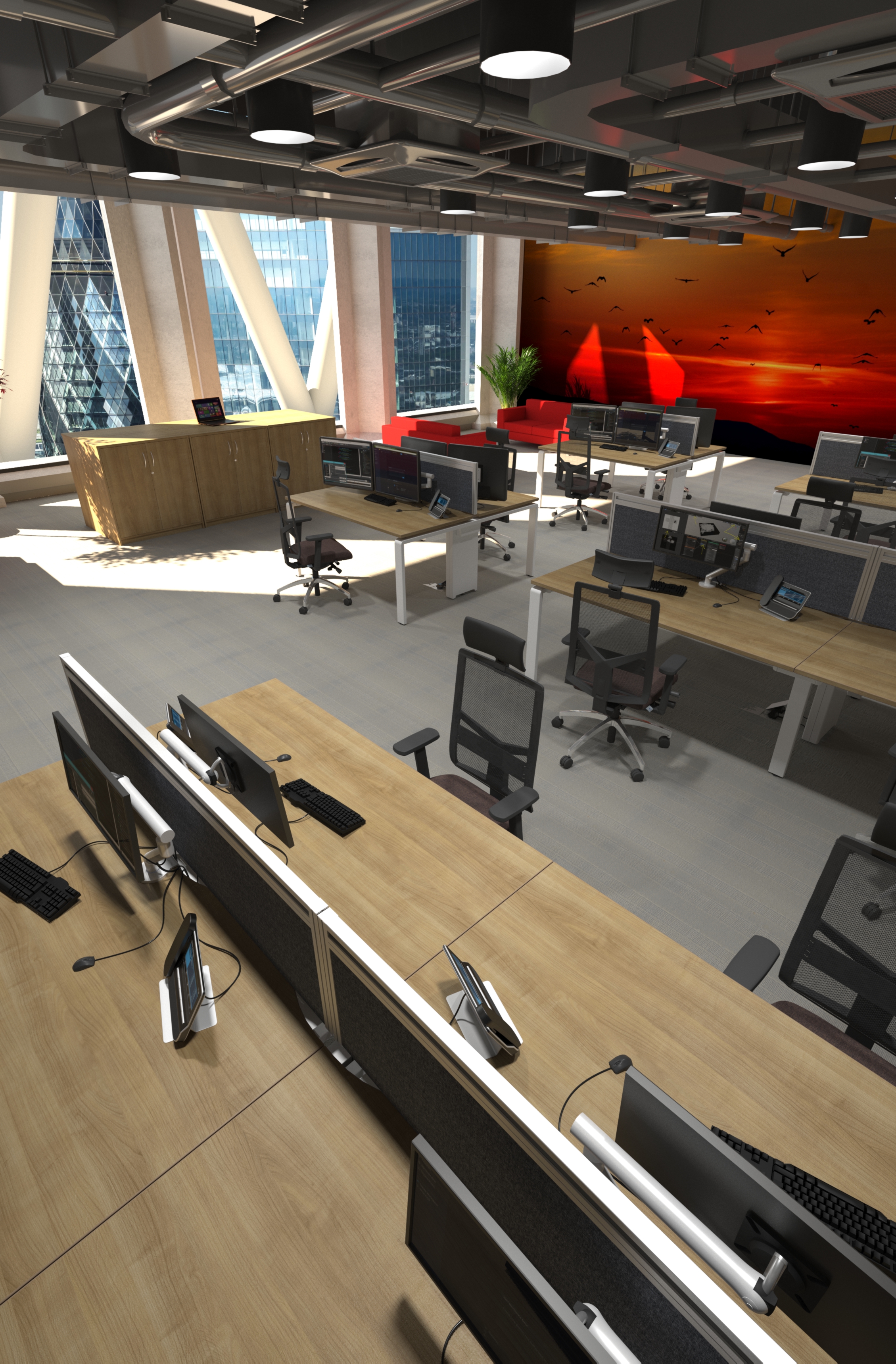 Aurabench is manufactured for strength and durability. The range includes standalone desks or benches.
Whilst recognising the importance of visual aesthetics, the design team at Lee & Plumpton has always aimed to develop furniture solutions that will pass the 'test of time' and continue to provide practical, functional tools even as the requirements of the working environment change. Each range offers different features but can also be adapted to match working practices.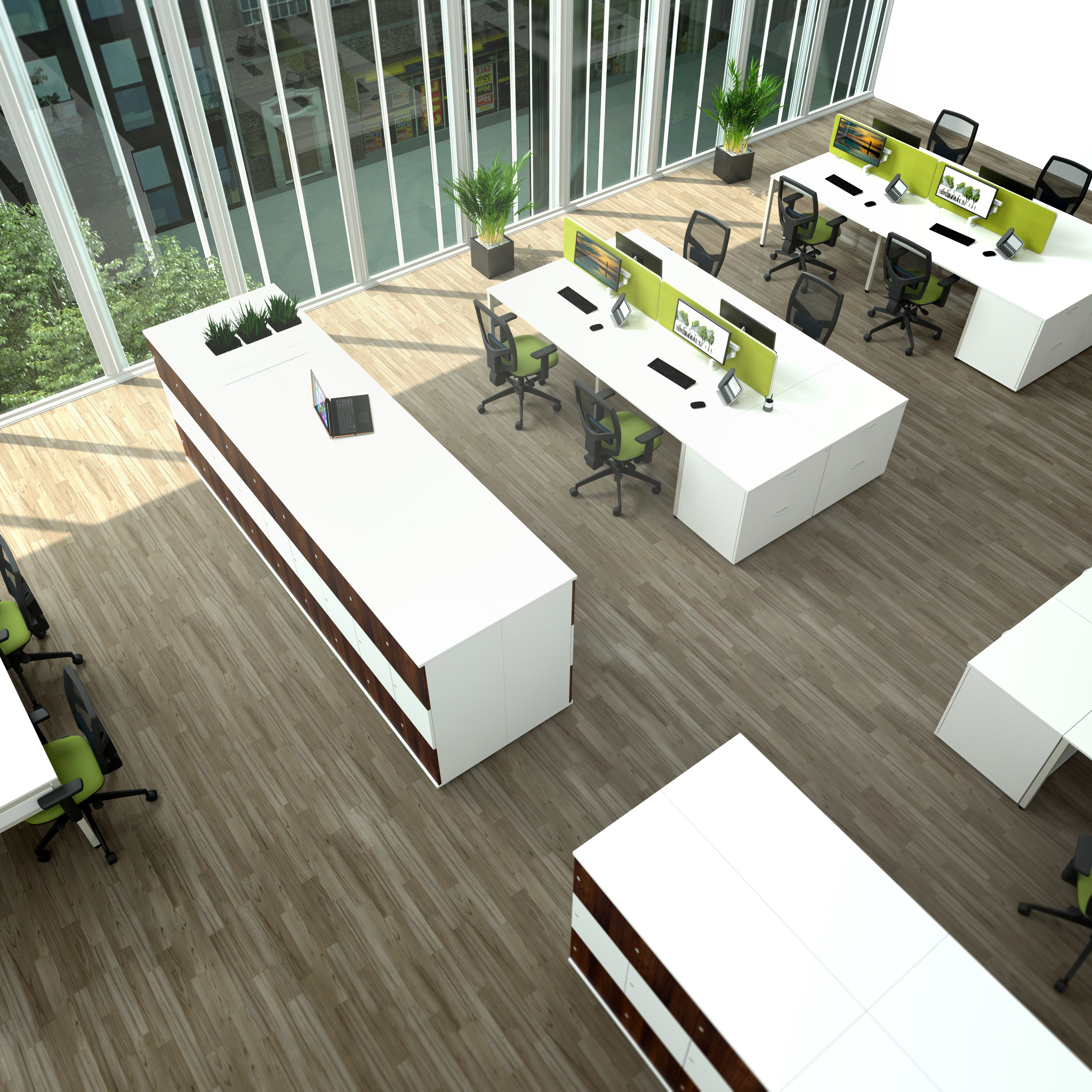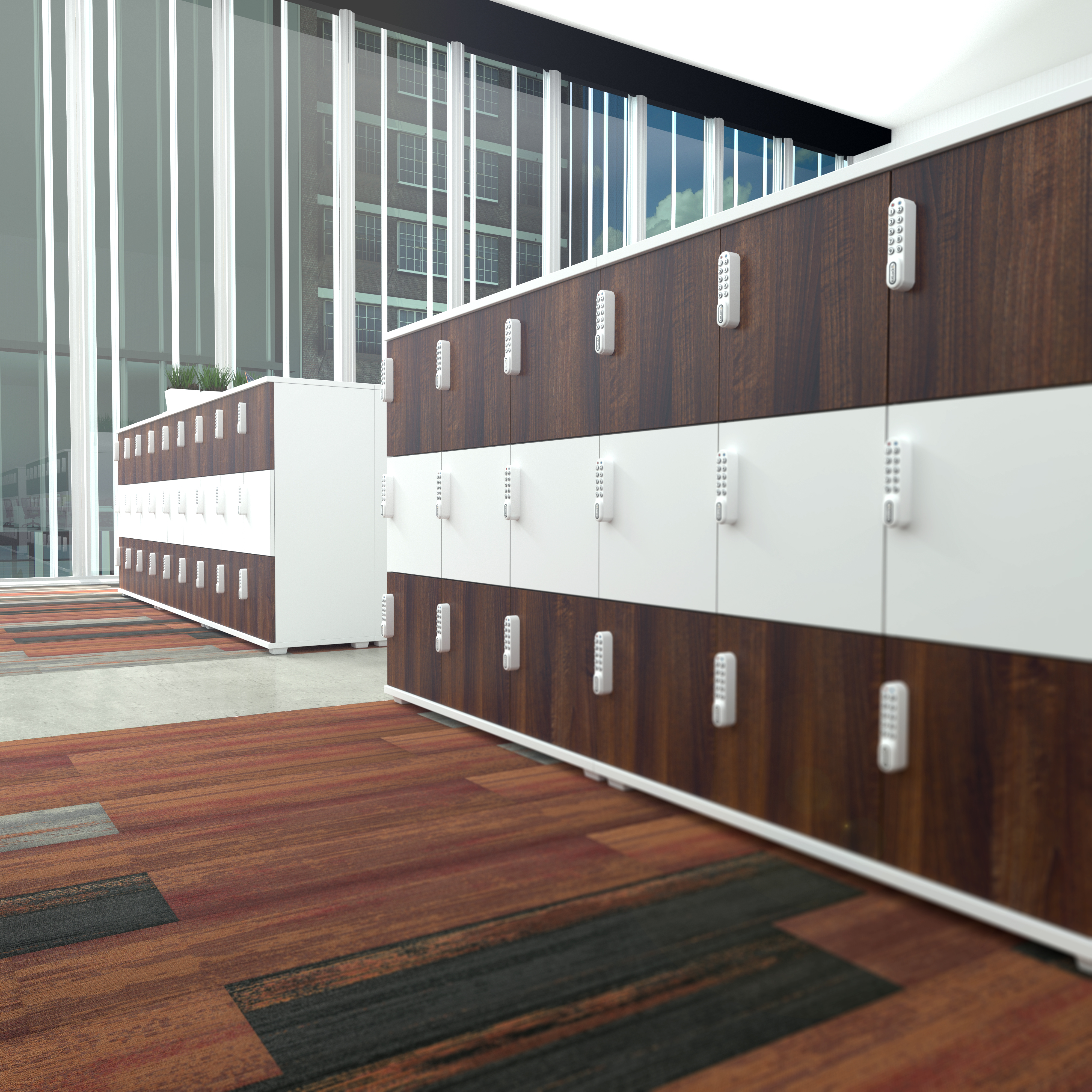 Banks of lockers – a popular choice for personal storage for 'hybrid' workers – can act as room dividers or standing meeting spaces.
Durability and robustness are of vital importance to our design and manufacturing approach. Aside from the environmental benefits in terms of extended lifecycle, these features will mean that furniture can be re-positioned without concerns about damage and breakages. Equally, most of our ranges are modular in design so alternative options, such as meeting extensions to desks, can be added at a later date.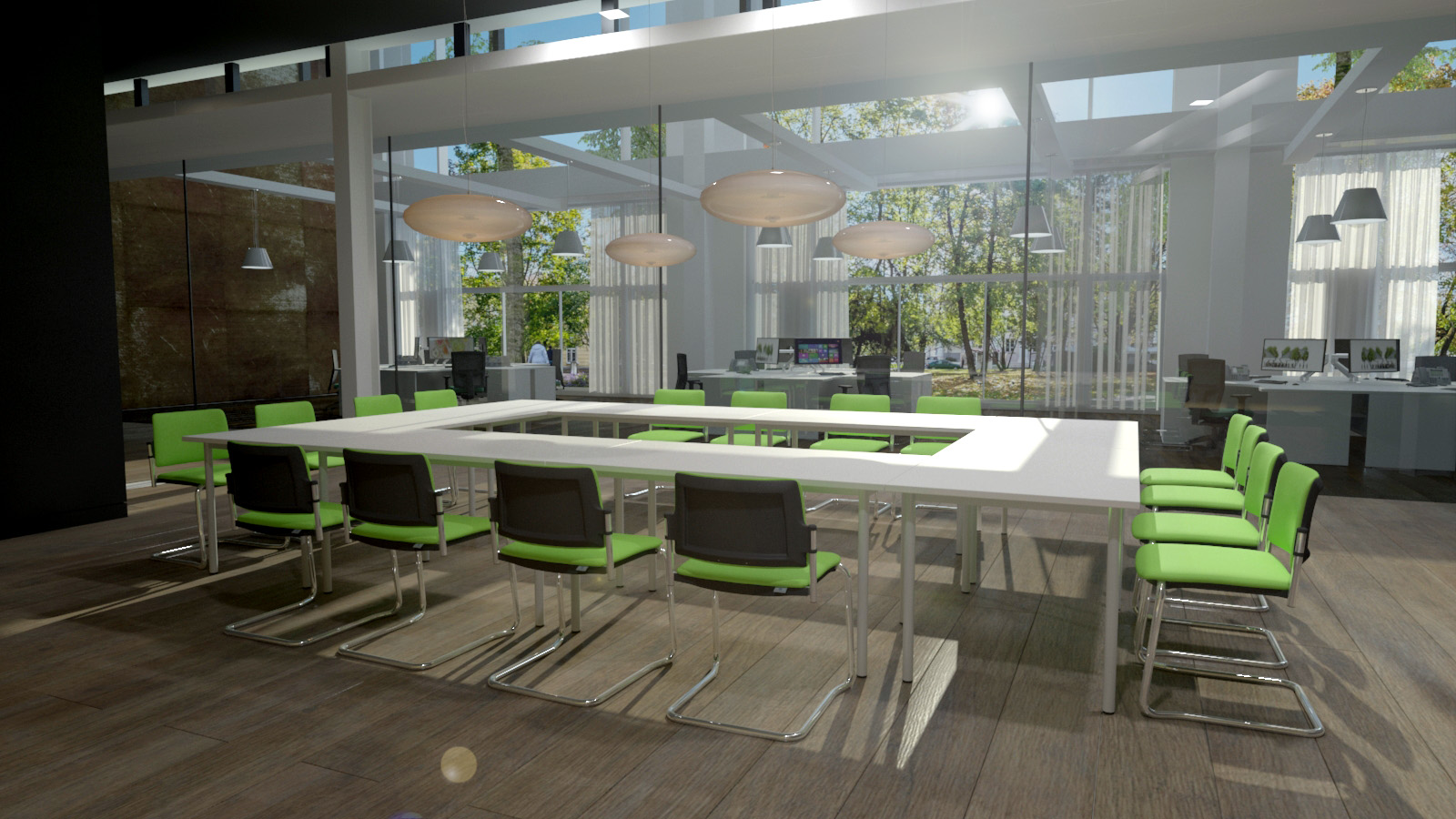 Lee & Plumpton meeting tables include a welded steel underframe for durability.
Being a UK manufacturer, we can provide continuity of supply with the consistency of finishes. Our established supply chain is predominantly based around UK companies and this partnership approach supports reliability and collaboration.
There is considerable commentary about the future of the office. It is undoubtedly here to stay but the ability to adapt to change is essential.
*Microsoft 2022 Work Trend Index: Annual Report published March 2022