In this post, we take a look at the principles of ergonomics and how they can be applied in the workplace.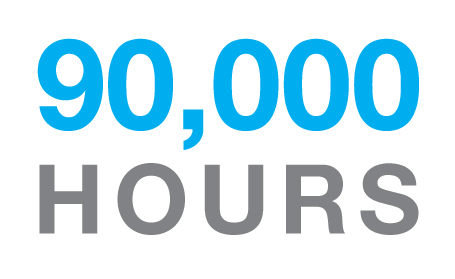 Did you know that the average person is thought to spend over 90,000 hours at work during their lifetime?*
For many people that work in an office, much of this time is spent sitting down, performing repetitive tasks that can take a heavy toll on the body.
It may seem as if the term 'ergonomic' is applied to pretty much everything nowadays, but its influence on employee wellbeing should not be taken lightly, particularly with regard to health and safety in the office environment.
But what does the term 'ergonomics' actually mean?
Ergonomics is an applied science. According to the Health and Safety Executive (HSE), Britain's national regulator for workplace health and safety, it concerns the 'fit' between people and their work, taking account of their capabilities and limitations.
The International Ergonomics Association (IEA) defines it as: "The scientific discipline concerned with the understanding of interactions among humans and other elements of a system, and the profession that applies theory, principles, data and methods to design, in order to optimise human wellbeing and overall system performance."
Basically, ergonomics is concerned with finding the most efficient, effective and healthy approach to work. Applying the principles of ergonomics can greatly reduce the risk of injury at work and dramatically improve productivity.
Let us take a look at a typical office workstation, where potential risk factors can result in back pain and repetitive stress injuries (RSI) among a host of other common problems.
The workstation
Your desk should be large enough to acc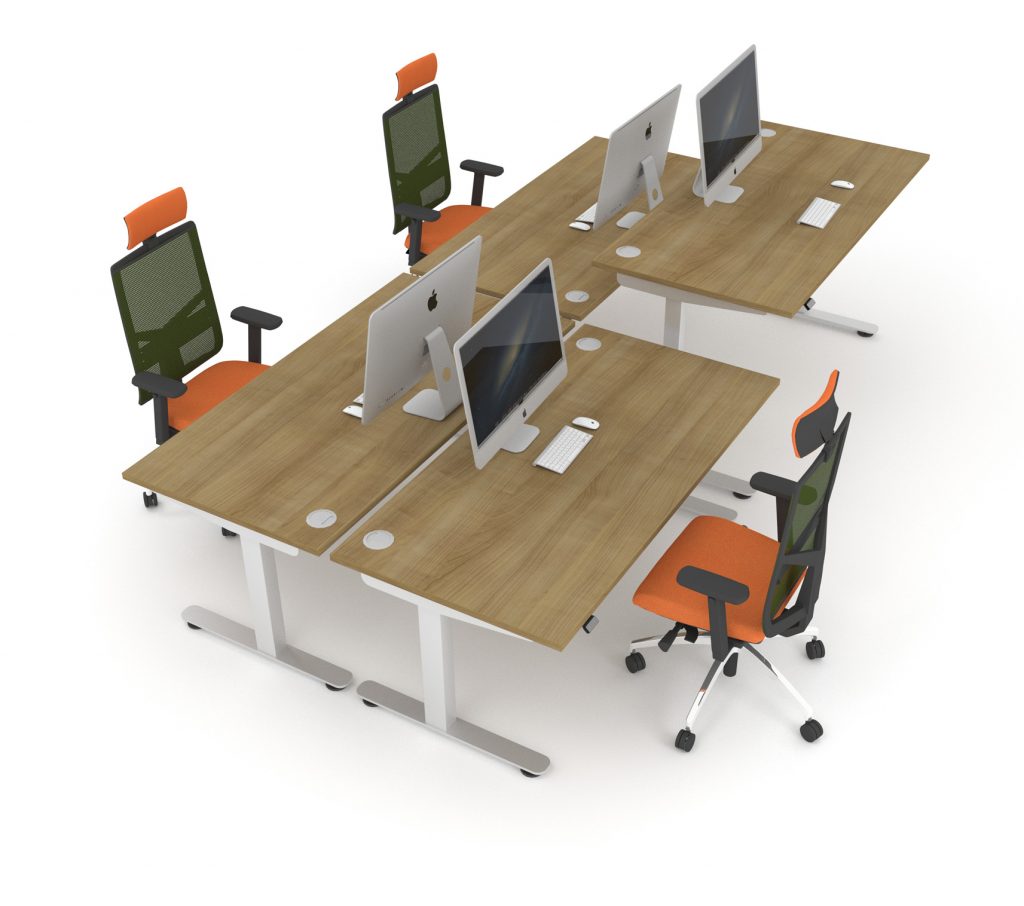 ommodate all the equipment you need and should provide adequate legroom. You should position the desk to avoid bright reflections and ensure everything is within easy reach. Remember to always be mindful of your posture and take frequent breaks. A footrest may be useful if necessary. The HSE advises you leave a space in front of the keyboard and that you keep your wrists straight when keying or using a mouse.
These measures may seem trivial, but poor posture can result in chronic musculoskeletal disorders, which have become an endemic problem in the modern workplace. Figures released by the UK Statistics Authority suggest that a staggering 100 million working days were lost to back pain last year, at a cost of £1 billion to the economy.*
Sit stand desks will improve mobility and may help to alleviate some of the pain and stiffness that can occur as a result of being seated for hours on end. Our  InMotion electric sit stand desk complies with BS EN 527-1:2011 and has a touch operated motor that makes it easy for a person to periodically change their posture.
Seating
The office chair should be adjusted according to the anthropometry of the individual operator. The chair you choose should be fully adjustable in terms of height and back rest. When sitting at a desk, you should position yourself so that your thighs are parallel and your upper arms are perpendicular to the floor.
Display
A poorly positioned monitor can cause back and neck ache and a badly calibrated display could cause eyestrain and headaches.
Your eyes should be set at approximately the same height as the top of the screen. The display should be sharp, in focus and free of any flickering. The brightness and contrast should be adjusted to suit the lighting conditions in the room and the screen surface should be clean.
Unfortunately, many monitors are pretty limited in terms of adjustability and that is why we stock a range of ergonomic monitor arms. In addition to providing practical benefits, a monitor stand will also enhance the aesthetic appeal of your workspace.
Sources:
• Happiness at Work, Jessica Pryce-Jones
• Furniture Industry Research Association (FIRA)
• Contains public sector information published by the Health and Safety Executive and licensed under the Open Government Licence
• UK Statistics Authority