Major British office furniture manufacturer, Lee & Plumpton is celebrating the 45th anniversary of its incorporation on 21st February 1975.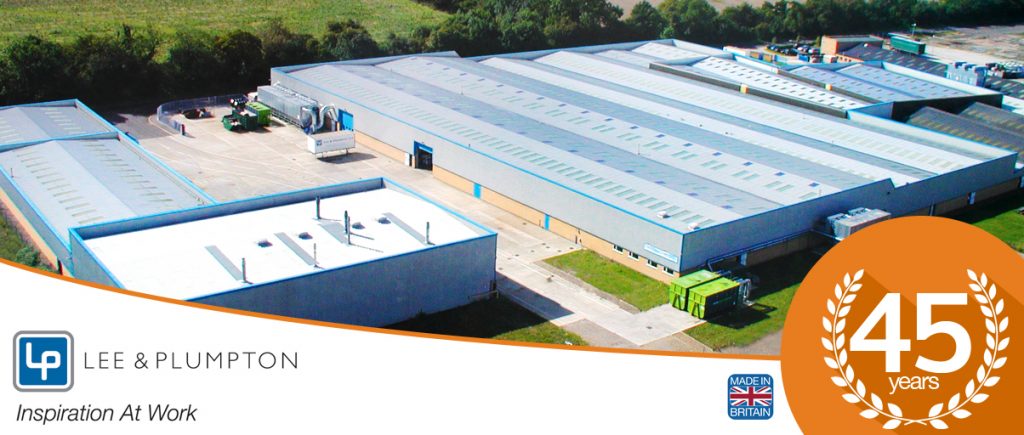 With its Headquarters and 200,000 square foot factory in Attleborough, Norfolk, Lee & Plumpton is established as a leading British manufacturer with a focus on quality and durability supported by inhouse support services including research and development, custom design and its own transport fleet.
Already recognised for its wide range of desks, benches, tables and storage solutions, the Company has, over the past two years, dramatically expanded its product portfolio to include an extensive collection of seating including task and meeting chairs, stools and soft seating.
"We are extremely proud to reach this milestone," says Andrew Lee, Managing Director at Lee & Plumpton and son of one of the original founders, Arthur Lee. "Many family businesses have been 'lost' or subsumed within larger, international corporate entities. Over the years, we have continued to invest in the business to ensure its ongoing success."
With an estimated 50,000 items stocked in its warehouses, Lee & Plumpton can support a robust, 'Quick Ship'  service and offers guaranteed weekly scheduled deliveries via its own fleet of vehicles and employed drivers.
Lee and Plumpton was originally established as a partnership a year earlier in 1974 by Arthur Lee and Vernon Plumpton.
We would like to take this opportunity to thank everyone for their hard work and continued support.