Two new finishes are available as standard.
Maintaining the Company's commitment to offer a choice of options to reflect evolving design trends, Lee & Plumpton has launched two new standard finishes. The new Nebraska Oak range displays a rough and weathered decor image for a striking rustic appearance. Available in natural or grey, the subtle colour tones are suitable for both classic and modern applications.
The new finishes are available across the majority of the Lee & Plumpton portfolio.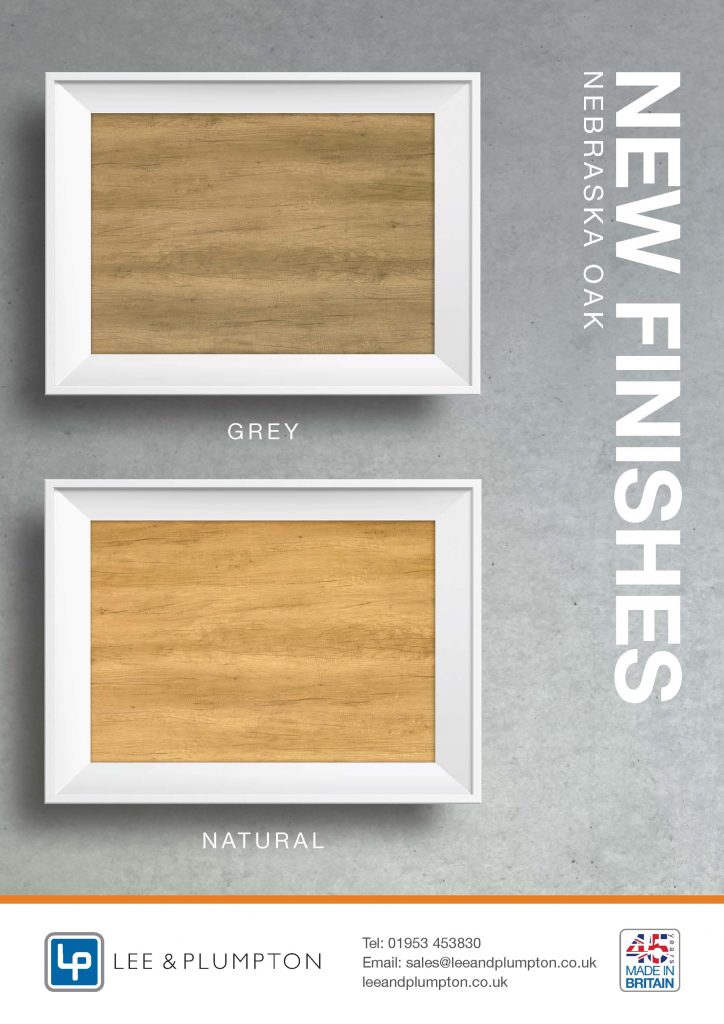 Download your copy of the pdf here.